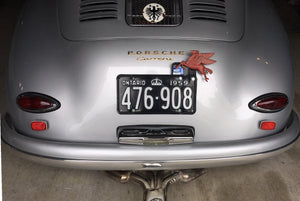 REFINED.
CLASSIC.
AUTHENTIC.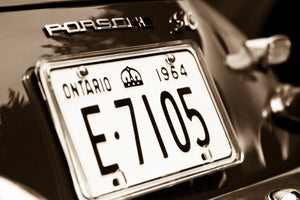 Welcome to YOMplates.ca
We specialize in selling Year of Manufacture (YOM) licence plates to classic car owners for registration. The Ontario Government allows for this under the YOM Program.
What does the YOM Program mean exactly? Classic car owners can legally register the same year licence plates to their vehicles to complete that vintage look. Browse our inventory and make sure to stop by the FAQ page for more important information.
Find out more
$20 SHIPPING
$20 flat rate shipping anywhere in Ontario! Fully insured, expedited service with tracking provided. We ship all plate orders next business day. Delivered safely to your door within 2-5 business days.
REVIEWS
Great service by YOMplates.ca. Very fast - I ordered plates Sunday night and had them in my mailbox on Tuesday at noon! Because they were
packed so well, and came with the MTO payment paperwork, I was able to send them to Kingston by 12:30 the same day. Kingston took about 5 weeks to review and approve. Thanks again!

Henry, Brantford, ON
I recently purchased 1964 fully restored plates from YOMplates.ca and it's remarkable! LOOKS BRAND NEW! It also came with info on how to register and a few FAQ. Nothing but good things to say about YOMplates.ca and I'm planning on ordering another set for my other project! Thank you Eric for your help and I'll definitely be passing this on to friends & family!

Kevin, Caledon, ON
My plates were a top-notch restoration, and look just as they must have, over fifty years ago. Plus you get customer service at a level not found in many businesses nowadays. Don't miss.

Donna, Maynooth, ON
I purchased a set of 1967 plates – Eric got them to me in a matter of days and the Ministry turned them around in 4 weeks… All in all, a great experience! Great quality plates – excellent service – fast & helpful! I highly recommend YOMplates.ca! Thanks again!

Mark, Guelph, ON
The quality of the licence plates is top notch, easily 5 stars!  On top of that, the customer service is excellent, the best internet vendor I have dealt with.  Thanks for providing a vintage plate that matches the condition of my vintage car.

Vince, Astorville, ON